Welcome to NEWPORT Rock Collecting
Newport Rock Collecting is a social history and contemporary collecting project, created by Winding Snake Productions in partnership with Newport Museum & Art Gallery. Funded by the National Lottery Heritage Fund and with support from First Campus (University of South Wales).
Starting in 2018 we have been gathering memories and artefacts from gigs and gig-goers relating to events in Newport between 1970 and 2010 for a new audio archive and exhibition, celebrating Newport's commitment to bands, gigs and rock music! Explore these pages to find out who we spoke to and what we heard.
PodCast
Special guests join host Richard Parfitt in two 1 hour specials for the archive.
Audio Archive Special 1:
Richard Frame and Alan Jones
Audio Archive Special 2
:

Sam Dabb and Gary Raymond

Spotify Playlists
We've curated a selection of Spotify playlists for Newport Rock Collecting. Just click the playlist previews below to launch Spotify.
Audio Archive
We spoke to loads of people from the Newport music scene about their memories and experiences.

To start listening straight away please visit the full archive at Peoples Collection Wales
Exhibition
We've selected a small number of artefacts from the exhibition at Newport museum for you to see here.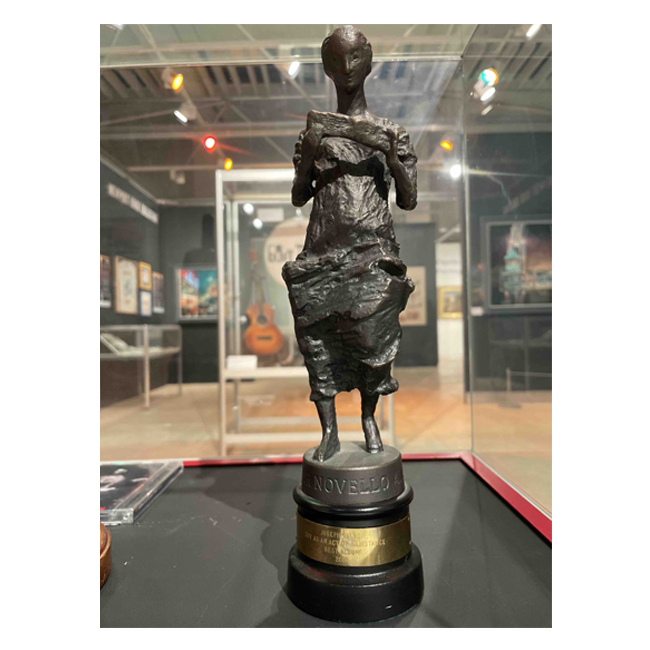 Idles Ivor Novello Award (2018)
The Ivor Novello for Best Album awarded to Newport born Joe Talbot in 2018 for Joy as an Act of Resistance. Lent by Joe Talbot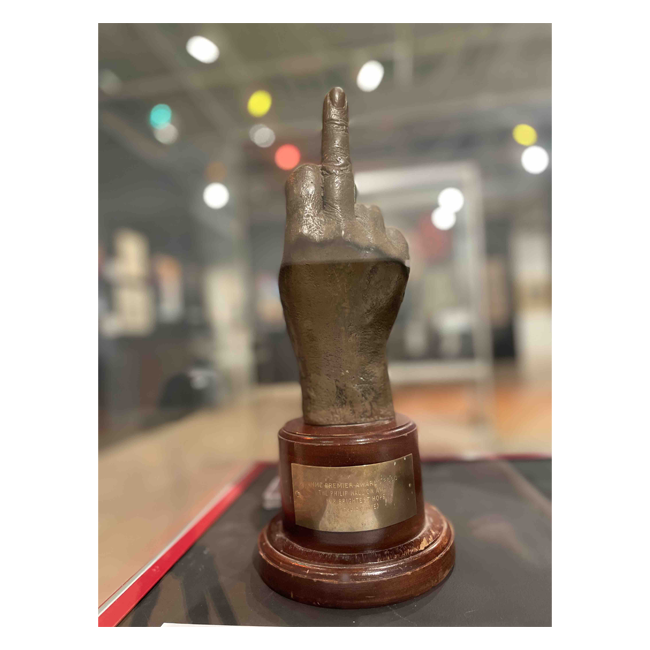 Terris NME Award (2000)
The Philip Hall On Award For Brightest Hope was awarded to Newport band Terris at the NME Awards in 2000. At the time the band, Gavin Goodwin, Alun Bound, Neil Dugmore and Owen Matthews were co-headlining an NME tour with Coldplay who we also nominated alongside Sigur Ros, Doves and Slipknot. Lent by Terris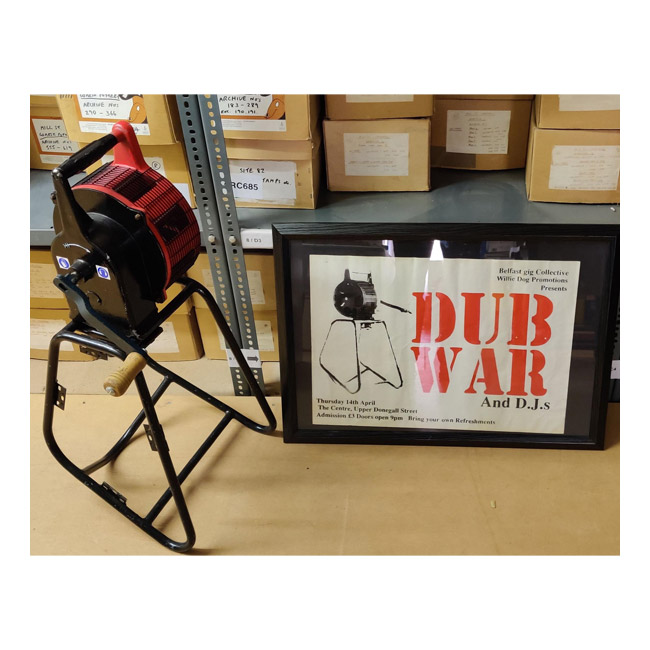 Dub War Siren
Dub War siren and poster. Lent by Benji Webbe
I FEEL QUITE EMOTIONAL ABOUT BOTH NEWPORT MUSEUM AND THE EXQUISITE HEIGHTS OF THE NEWPORT MUSIC SCENE. I WAS A REGULAR LURKER IN THE FORMER FROM A VERY YOUNG AGE, TAKING SPECIAL PLEASURE FROM THE FOSSIL, ROMAN AND CHARTIST EXHIBITS.
THE LATTER BRINGS FORTH JOYOUS MEMORIES OF FREER DAYS, WHEN THE FUTURE WAS A RED CARPET OF POSSIBILITIES. BEFORE LIFE, BILLS AND RENT GOT A FIRM GRIP.
D. Miller
Get Involved
We've collected loads of stories, but its not too late to contribute towards this archive. We'd love to hear your memories of gig-going in Newport in the 1970s, 1980s, 1990s, 2000s or 2010s - you can either type your story out, or record yourself, and send it to us using the button below.
Our Supporters
We'd like to thank the following for their support: